Quebecers and entertainment in times of COVID-19 (edition 5, October 2020)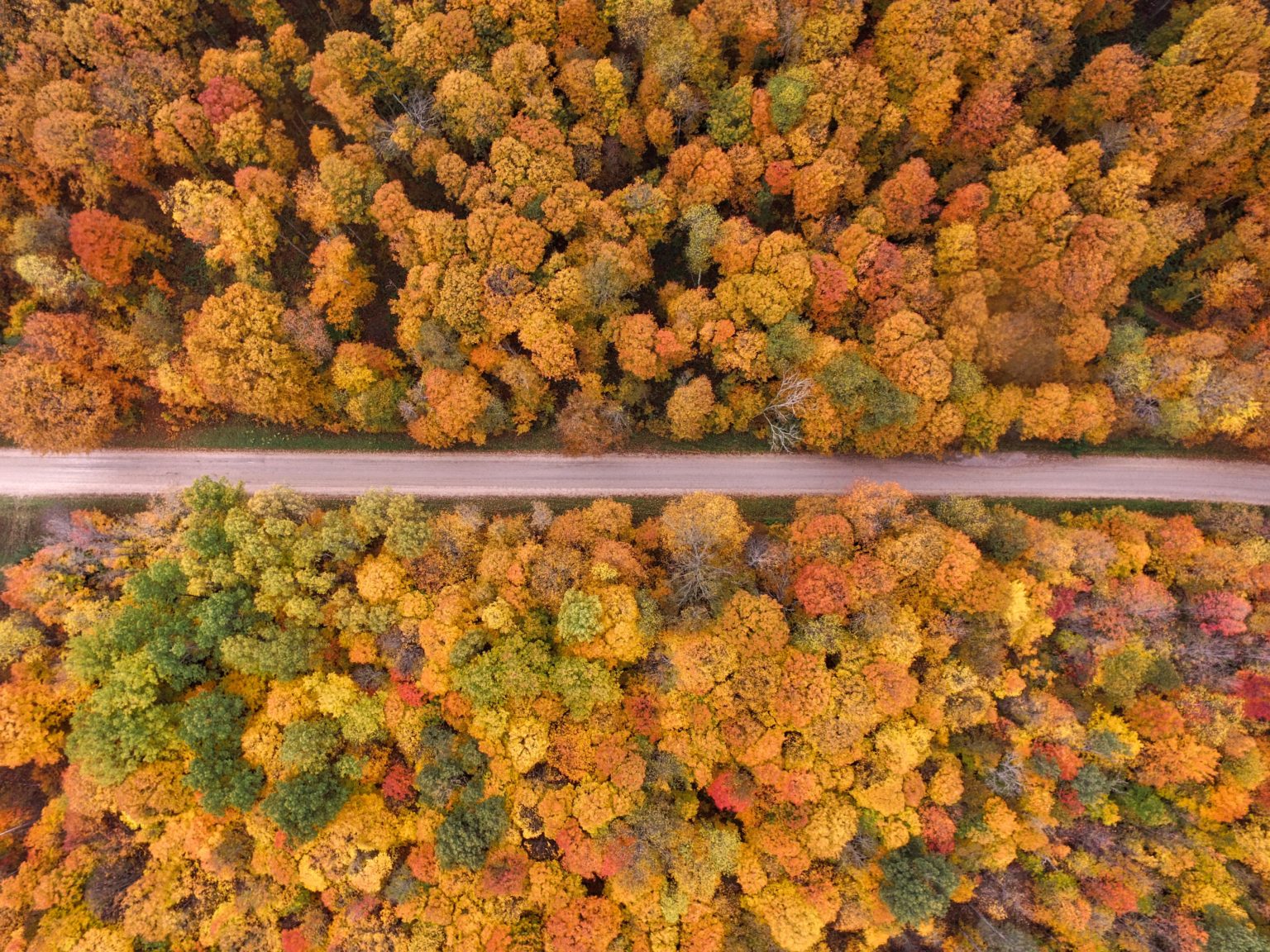 In April 2020, Habo and Lepointdevente.com published the first edition of the Entertainment Barometer, a longitudinal study that analyzes the evolution of the attitude of Quebec entertainment consumers in relation to the current pandemic.
Six months later, what is the state of mind of Quebec entertainment consumers? Is the situation more encouraging or worrying than it was at the start of the pandemic? And what is the prospect for the future of the entertainment and culture industry in Quebec?
Audiences for almost all entertainment activities are now feeling more deprived by their absence than they were at the start of the pandemic.
Audiences felt more deprived of popular music concerts, comedy shows, and the cinema, and this sense of deprivation has reached its highest level since April 2020. Quebecers felt particularly deprived by the lack of certain entertainments during the summer such as dance performances, the theater, concerts and festivals. After lockdown was eased for other activities, the absence of these was felt particularly strongly, and they are still missed more than other activities now.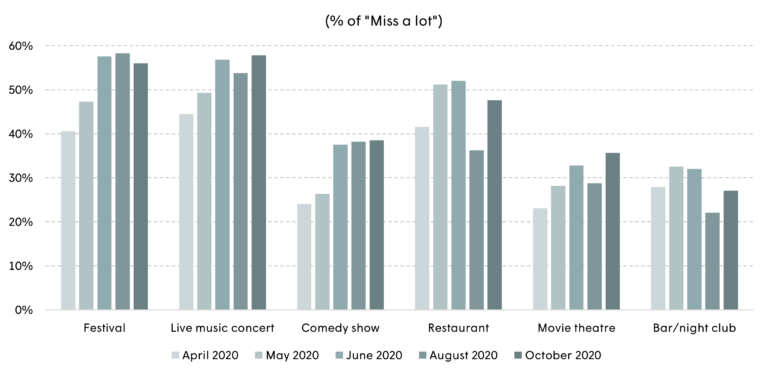 Quebec entertainment consumers seem to have become accustomed to the pandemic, and are much less worried about it now than they were when it started.
However, they still have a high level of concern about attending crowded venues such as bars and nightclubs, festivals, concerts, and sporting events. With the second wave, there has been also a slight increase in the level of concern about social entertainment activities (restaurants, bars, movie theatres, etc.).
In contrast, the level of concern about museum attendance remains extremely low, and museums could reopen without too much apprehension from their audiences.
While the impact of the pandemic on income stabilizes, the new restrictions point to a short-term decrease in entertainment spending.
Almost a third of consumers have seen their income negatively impacted by the pandemic, and 74% predict a decrease in their spending on entertainment. This decrease is due to their anxiety around returning to entertainment activities, and their uncertainty about the reopening of entertainment venues.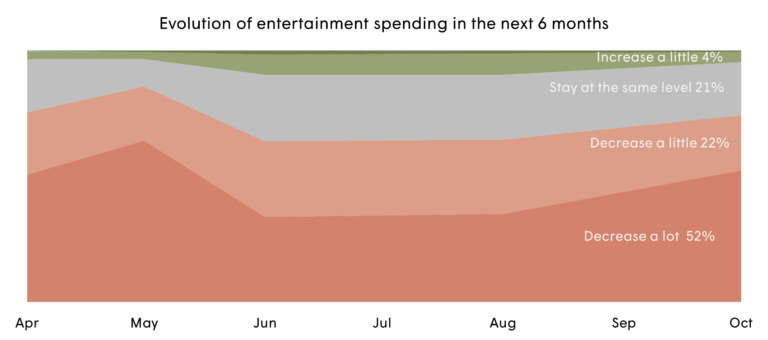 Do you want to know more?
A detailed report of the study is downloadable below.
For any additional information, you can contact us here.
Methodology
This study was conducted online with 1,028 people living in Quebec, selected at random among ticket buyers of the Lepointdevente.com website since 2017. Data was collected between October 15 and 26, 2020. Quotas were established to build a sample comparable to the structure of the Quebec population in terms of gender, age, and region of residence.
Acknowledgments
This study is produced in partnership with Lepointdevente.com, and with the participation of Qualtrics.
Graphic design by Valerie Paquette.
Download the study
Please fill out the form below to download the report.