Validate the market potential of a new educational touring exhibition

CLIENT
Digital experiences studio
TARGET MARKET
United States
CLIENT
Digital experiences studio
TARGET MARKET
United States

A studio creating immersive experiences needed to validate the market potential of a new traveling exhibition in development. However, the project presented a major challenge: although perceived as promising by the creators and conceptors, the theme chosen for the exhibition was niche and involved a risk of not being able to appeal to a mass audience. The client needed help to validate the project's potential, its theme and its execution in the United States, in order to solidify its business plan and raise financing.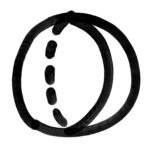 Concept validation of a new traveling exhibition built for the American market leveraging market and consumer data.

— Market analysis of comparable immersive experiences and identification of their business model and key success factors.
— Assessment of the market potential with U.S. entertainment consumers across the United States.
— Build the business model and financial modeling of revenue and cost projections for development and operation.
— Development of a touring model in North America.

— The proposed theme was invalidated due to a general lack of interest across all consumer segments.
— A more promising theme was identified among the concepts tested and recommended as a new creative direction.
— The cost assumptions have been reviewed in order to achieve the return on investment expected by the partners.
— A recommendation was made for an optimal capital structure to ensure the viability of the project based on the level of investment of each partner.