Guide the development of a new museum dedicated to contemporary art

A well-established museum was working on the development of an extension of its current offering – a brand new building to be designed by a world-renowned architectural firm. Partly founded by public grants but also by private investors, the client needed guidance to build an economic model that would ensure the long-term viability of the project.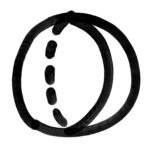 Concept validation and quantification of the business impact of a new offering on attendance and revenues.

— Work sessions with a multidisciplinary team to understand the intention and ambition of the project and determine the key drivers of the business model.
— Development of the business model of the new museum, including a detailed identification of potential revenue streams and required cost structure to support the vision of the management team.
— Building the financial modeling of the project over a 5-year horizon.

By working with the client every step of the way, we were able confirm the feasibility of the project and the amount of investment required to launch this new museum as well as cover operational costs after opening.