Quebecers and online events (edition 2, May 2020)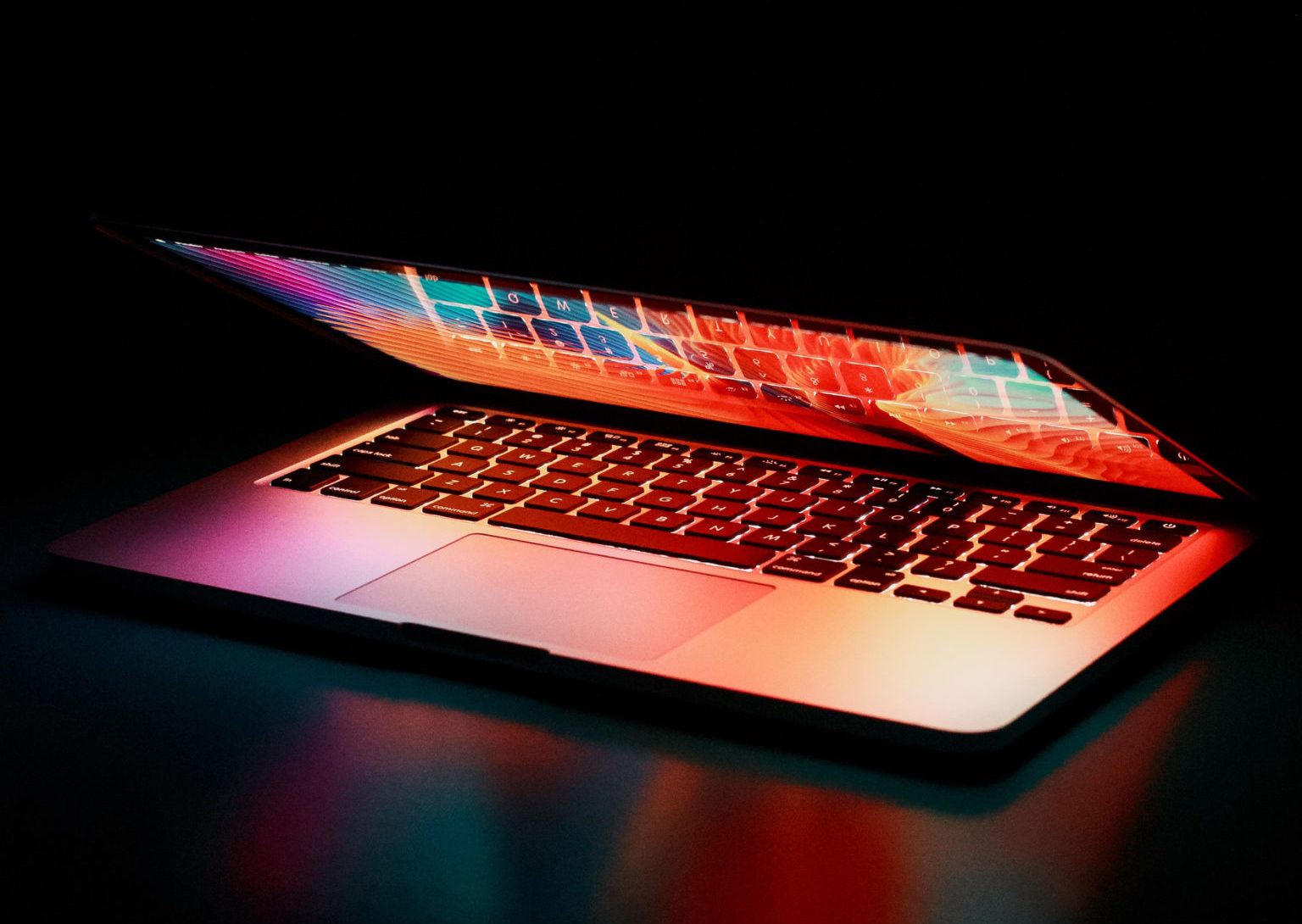 One month ago, Habo and Lepointdevente.com published the first edition of the Entertainment Barometer, a longitudinal study that analyzes the evolution of the attitudes of Quebec entertainment consumers regarding the current pandemic.
In this Barometer, we also addressed online events. Can they be a monetization strategy for the entertainment industry, when confinement and distancing measures are still having a major impact on the industry?
In the May 2020 edition, we took a deeper look at this question of monetization.
A growing number of Quebecers have attended an online event since the beginning of the COVID-19 crisis.
Last month's results showed that one out of 3 entertainment consumers had attended an online event during the first months of the lockdown. 40% have now participated in an online event since the beginning of the pandemic. These events are mainly concerts and music or comedy shows.
This interest in online events is palpable, regardless of the generation (46% of Millennials, 35% of Baby Boomers).
Facebook remains the leading consumption platform (38%), ahead of YouTube (23%). Instagram has carved out a choice niche with Generation Z (19%).
But the propensity of consumers to pay for online events varies greatly, depending on the type of event.
Last month's analysis (April 2020) shed light on the fact that few consumers were willing to pay for an online event – probably a factor in the quantity of free content available online.
Looking at this more closely, the capacity to monetize an online event varies significantly depending on the category of event. Thus, comedy seems to be the type of event that can be monetized the most. Note that the data for the May 2020 edition was collected before the Just for Laughs HAHAHA FSTVL was held, from May 28 to 31.
Concerts (modern or classical) and theatre may also present opportunities for monetization of content.
Conversely, it seems difficult for museums to get people to pay for access to their content. This is very probably due to their educational dimension or the profusion of free digital content in this field.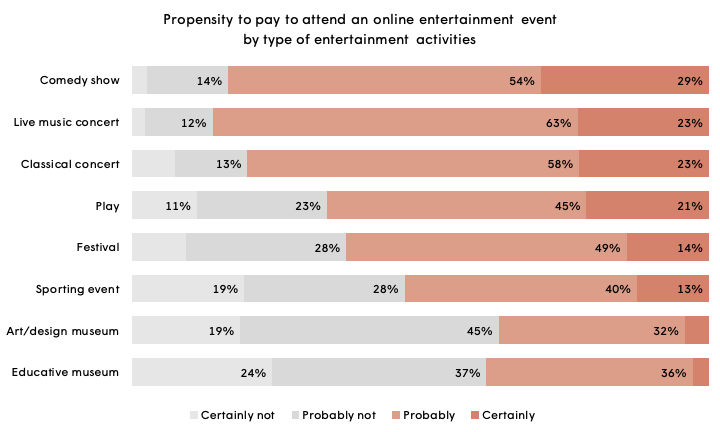 Do you want to know more?
A detailed report of the study is downloadable below.
For any additional information, you can contact us here.
Methodology
This study was conducted online with 1,028 people living in Quebec, selected at random among ticket buyers of the Lepointdevente.com website since 2017. Data was gathered between May 13 and 22, 2020. Quotas were established to build a sample comparable to the structure of the Quebec population in terms of gender, age and region of residence.
Acknowledgments
This study is done in partnership with Lepointdevente.com, and thanks to the participation of Qualtrics.
Graphic design by Valérie Paquette.
Download the study
Please fill out the form below to download the report.