Market analysis and marketing research
Identify intellectual properties with the highest commercial potential for an immersive multimedia experience

CLIENT
Producer of immersive experiences
TARGET MARKETS
Canada and United States
CLIENT
Producer of immersive experiences
TARGET MARKETS
Canada and United States

A creative studio was looking to develop new immersive exhibitions based on strong, but yet undetermined, intellectual properties. The technology initially developed by this creative studio could apply as much to movie IPs as to artists or educational themes.
To ensure the success of the project across its target markets, the studio was looking to identify the intellectual properties that would generate the highest level of interest among entertainment consumers across ten cities in North America.
More than 40 concepts were considered by the creative team, covering a wide range of themes, genres and target groups. The studio's executive team needed help identifying the most promising concepts and prioritizing them based on market potential but also creative relevance.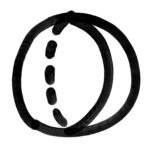 Validate the commercial potential and creative relevance of over 40 intellectual properties for an immersive multimedia experience.

— Marketing research involving 8,300 entertainment consumers to identify the IPs with the highest commercial potential—those that generate the highest purchase intent and perceived value among both general entertainment consumers and past visitors to the client's previous exhibitions.
— Evaluation of the financial value of each IP based on their respective acceptable price point strategy.

— We divided the IPs into four categories based on their ability to reach their target markets and the priority consumer segments. 
— We identified the IPs with the highest commercial potential.
— Based on consumer insights, we were able to understand why these IPs had such high commercial potential across different target markets and segments.
— In order to provide an easy-to-read result, we developed interactive dashboards that enabled the client to view each IP's metrics.