Market analysis and potential evaluation
Testing the market potential of a new genre of Family Entertainment Centers

CLIENT
Family Entertainment Center developer
CLIENT
Family Entertainment Center developer

A new kind of Family Entertainment Centre (FEC) was in development, imagined and designed by a new player in the industry. This entertainment offering would be built around exploration and creativity, targeting an intergenerational and multigenerational clientele and offering them an opportunity to play together. The concept hinged on a series of interactive music stations in a large indoor space that visitors were invited to experience in a free-flowing, unstructured way.
FECs' business models are intensely focused, relying heavily on short time windows (mostly weekends) to absorb high operational costs (most of which are fixed). Consequently, they need to be able to generate a high volume of visitors and maximize revenues.
This project was trying to redefine the codes of the industry—both from a creative and experiential standpoint as well as on the business and marketing side. However, the innovative nature of the experience was putting pressure on the model and raising questions regarding future visitors' behaviour in the space and attitude towards the concept.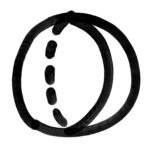 Validate the commercial potential of a new FEC concept and evaluate its alignement with consumers' needs and desires in terms of family entertainment activities.

— Analysis of the local marketplace and the overall FEC industry to identify key success factors as well as comparable models from which to draw inspiration.
— Series of four focus groups with family entertainment consumers.
— Quantitative research among 750 family entertainment consumers in the target market.

— Our analysis demonstrated the disconnect between the creative concept and consumers' needs and desires in terms of family entertainment activities, showing a lack of commercial potential for the original idea.
— We developed directions for the creative team to explore new angles that would be better aligned with consumers' insights.
— We identified a series of strategic and operational issues that were detrimental to the success of the project.