Market analysis and feasibility study
Determine the conditions of success for the creation of a nighttime IP-based experience
CLIENT
Studio creating immersive experiences
TARGET MARKET
United Kingdom
CLIENT
Studio creating immersive experiences
TARGET MARKET
United Kingdom

A producer of multimedia experiences was developing an immersive nighttime experience in the United Kingdom based on an iconic global intellectual property. As the producers were taking a financial risk with the project, they needed to validate its commercial viability as well as identify the optimal location from a series of six potential sites in the country.
Although the intellectual property enjoyed very strong awareness among the general population, it was also highly visible and heavily monetized in the market already, which raised concerns about the risk of brand fatigue.
In addition, given that the IP originated from the world of movies and books, the brand's elasticity had to be validated.
And finally, as this would be a seasonal and nighttime experience, the business model was based on the assumption that the project would be able to either reach a high level of penetration in the local market, or attract consumers beyond a 60-minute driving range.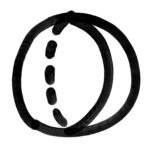 Validate the commercial viability of an immersive nighttime experience as well as identify the optimal location from a series of six potential sites in the country.

— Market analysis and sizing, and identification of the direct and indirect competitors in the geographical area.
— Geo-marketing analysis of the six different sites and development of a scoring system based on a series of criteria (population, entertainment consumption, competitive density, etc.).
— Survey among 2,000 entertainment consumers in the UK.
— Analysis of key market trends and success factors of comparable experiences in the UK and around the world.

— We confirmed the market potential for the project and the alignment of volume/revenue projections with the business model.
— We demonstrated the value of the intellectual property for increasing purchase intentions and using psychological pricing.
— Ultimately, our ticket sales projections turned out to be accurate within 10% of year 1's actual ticket sales.