Market analysis, marketing research and financial strategy
Guide the creative and strategic development of a highly-innovative virtual reality experience

CLIENT
Immersive experiences studio
TARGET MARKETS
United States, Canada, United Kingdom and Germany
CLIENT
Immersive experiences studio
TARGET MARKETS
United States, Canada, United Kingdom and Germany

A studio creating immersive experiences was in the process of developing an interactive multi-sensory experience using virtual reality. The project was highly innovative at different levels – in particular from a technological standpoint, having 90 visitors simultaneously experiencing virtual reality. The innovative nature of the project resulted several challenges, from a strategic, operational and guest experience point of view.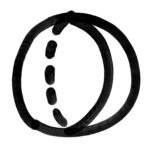 Validate the market potential, build a viable financial model to ensure long-term success, and help clients optimize the experience once launched.

— Market analysis of comparable immersive experiences in Canada and the United States.
— Market research in 4 countries to assess market potential and suggest adjustments to the experience.
— Development of a financial model based on a touring exhibition model to demonstrate the value creation potential of the project.
— Conduction of ethnographic research and individual interviews among visitors to assess their evaluation of the experience and identify areas for improvement to optimize visitors' experience.

— Using market and consumer data, we confirmed market potential for both the theme and the execution of the project. Based on these results, the client was able to get the investment they needed to move forward with the project.
— We build an interactive business model demonstrating the profitability of the project and allowing the client to adjust it based on future business hypothesis.
— We were able to identify 5 areas of improvement to enhance the visitor experience and ensure a success of the experience in future markets.