Market Study and Value Proposition Validation
Deciphering the NFT market to support the positioning of an established cultural institution in this ecosystem

CLIENT
Cultural Institution
TARGET MARKET
Global market
CLIENT
Cultural Institution
TARGET MARKET
Global market

In an effort to enhance artists' visibility and broaden its activities, the organization expressed a desire to establish a presence in the global NFT art market. Our mandate was designed to address two primary objectives:
Confirm the relevance of a new offering in the complex, recent, and volatile context of the NFT sector: technical aspects, multiple stakeholders, absence of geographical boundaries, etc. 
Develop a business model that ensures international deployment.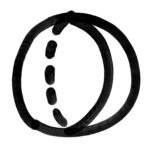 Conduct a market study of NFT art to position a new offering for a Canadian cultural organization.

Three major complementary steps were taken to meet the organization's objectives and ambitions:
In-depth understanding of the institution's intent and ambition for the project: current positioning, project vision, available resources and means, existing experience, and constraints.
A detailed analysis of the NFT art market to develop a comprehensive picture of its key characteristics and components: historical background and evolution, types of offerings, trends and dynamics, key players, model and structure of operating organizations.
Aligning the institution's vision with the market environment to guide strategic and operational decisions for the project, ensuring its relevance.

— Optimizing the project's value proposition and defining its strategic positioning.
— Identifying the key success factors for the project's deployment.
— Proposing a business model tailored to the organization.
— Identifying the key resources and partners to engage to implement the project.