Choose intellectual properties that have real commercial potential
CLIENT
Travelling exhibitions
TARGET MARKETS
Canada, United States & Europe
CLIENT
Travelling exhibitions
TARGET MARKETS
Canada, United States & Europe

A touring exhibition production company wanted to develop new exhibitions based on intellectual properties to complement its portfolio. However, the cost of creating and producing such experiences is very high and requires making informed choices about which IPs have the best commercial potential. In addition, this company also needed to demonstrate to co-producers around the world the commercial potential of its new projects.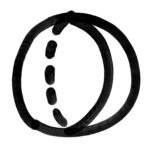 Analysis of the commercial potential of 40 intellectual properties for the production of travelling exhibitions.

Habo was mandated to validate the commercial potential of over 40 intellectual properties. We conducted marketing research based on
— The IPs that generate the highest level of interest among consumers across 4 countries (Canada, United States, France and United Kingdom).
— The health of each IP (awareness, affinity, perception).
— Consumer interest for an exhibition based on each IP.

The marketing research has enabled the company to:
Identify a dozen intellectual properties with the highest commercial potential.
Use market insights to secure IP owners and co-producers in different territories.